Setics has been working for more than 20 years focusing on digital broadband telecommunication infrastructure
for a variety of clients: territories involved in public/private projects, regulators and investors
By combining powerful dataflow programming with design automation we also provide Extended Automated Solutions
to implement full, personalised, end-to-end automation solutions.
Invest the way you choose
According to your timing, resources, volumes, organisation, we have a way to serve you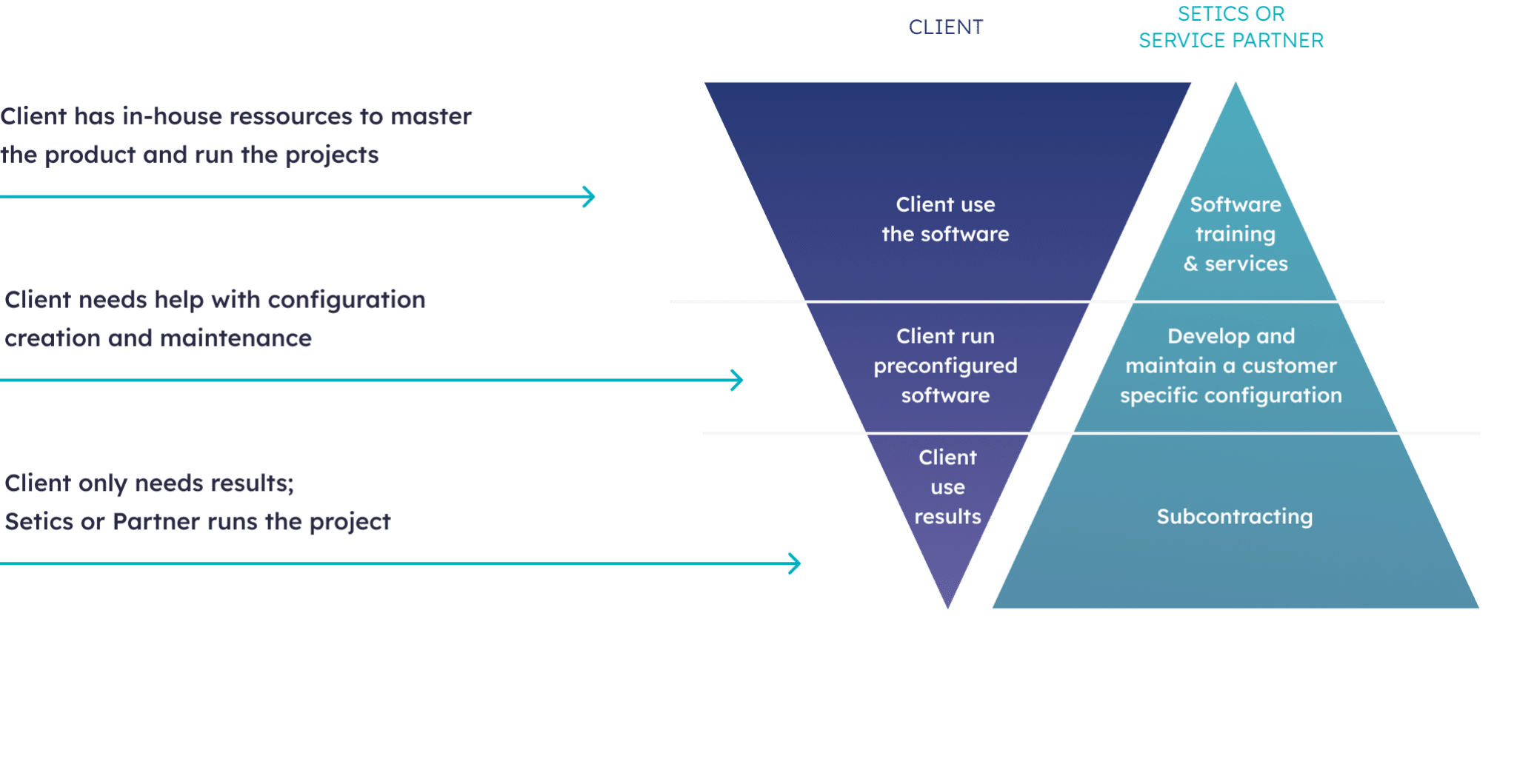 Use licenses of our Setics Sttar software as an off-the-shelf software. Train your teams to the use of Setics Sttar and master everything. Use our complementary services if needed.
Configuration-as-a-service
Don't have time or need to invest in the subtleties of creating an automated solution yourself? Setics or one of our partner will create and maintain that configuration for you. You still use Setics Sttar in-house to master the production of studies.
Only interested by the results? No time and resources to invest for doing the job? Our team or one of our partner will do the work for you and deliver the results to you.

Design Process consulting
Setics can help companies to optimise or conceive their plan and design process. Defining "Who should do what, when, and using what tool" will help make the most of your IT and human assets. Inserting Setics Sttar in an existing workflow is a great opportunity to have a look at the complete process and identify potential gains.

Setics provides project management services. From simple assistance to owner to completely outsourced project management of a network deployment project.
Other Services that can benefit from Setics Sttar software :
– Due diligence services
– Project Management
– Commissioning and Qualilty checks