Setics Sttar offers desktop and cloud-based applications for planning
and designing FTTx networks.
These solutions cover the full scope of network studies from Strategic Planning
to Detail Design (including HLD, LLD).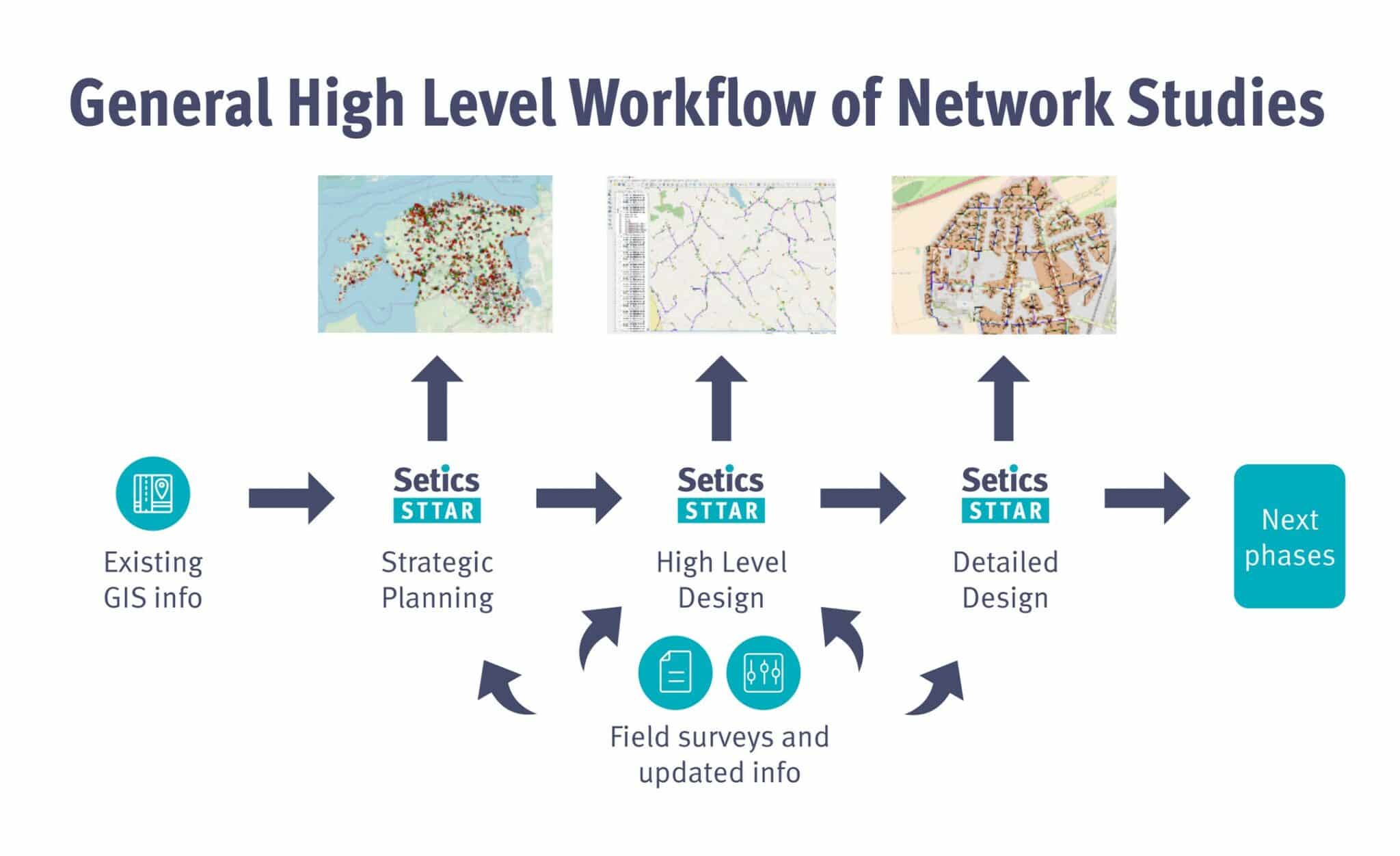 From Strategic Planning
to Detailed Design
Sttar solutions cover the full scope of network studies from Strategic planning
to detailed design. Setics Sttar also integrates with 3rd party solutions providing
Field surveys solutions, GIS systems, Physical Inventory Management software and more.
Powerful Strategic Design
and HLDs
Setics Sttar can handle very large areas such as entire regions or even countries and create
comprehensive data models -GIS layers, bill of materials, various reports, etc.
Tools are provided to further drill down into the generated model
to answer various business questions like:
– To what extent can I build the network to stay under a global budget?
– What maximum extent can I reach avoiding certain types of infrastructure,
for example, excluding civil works?
– How can I phase the network over time?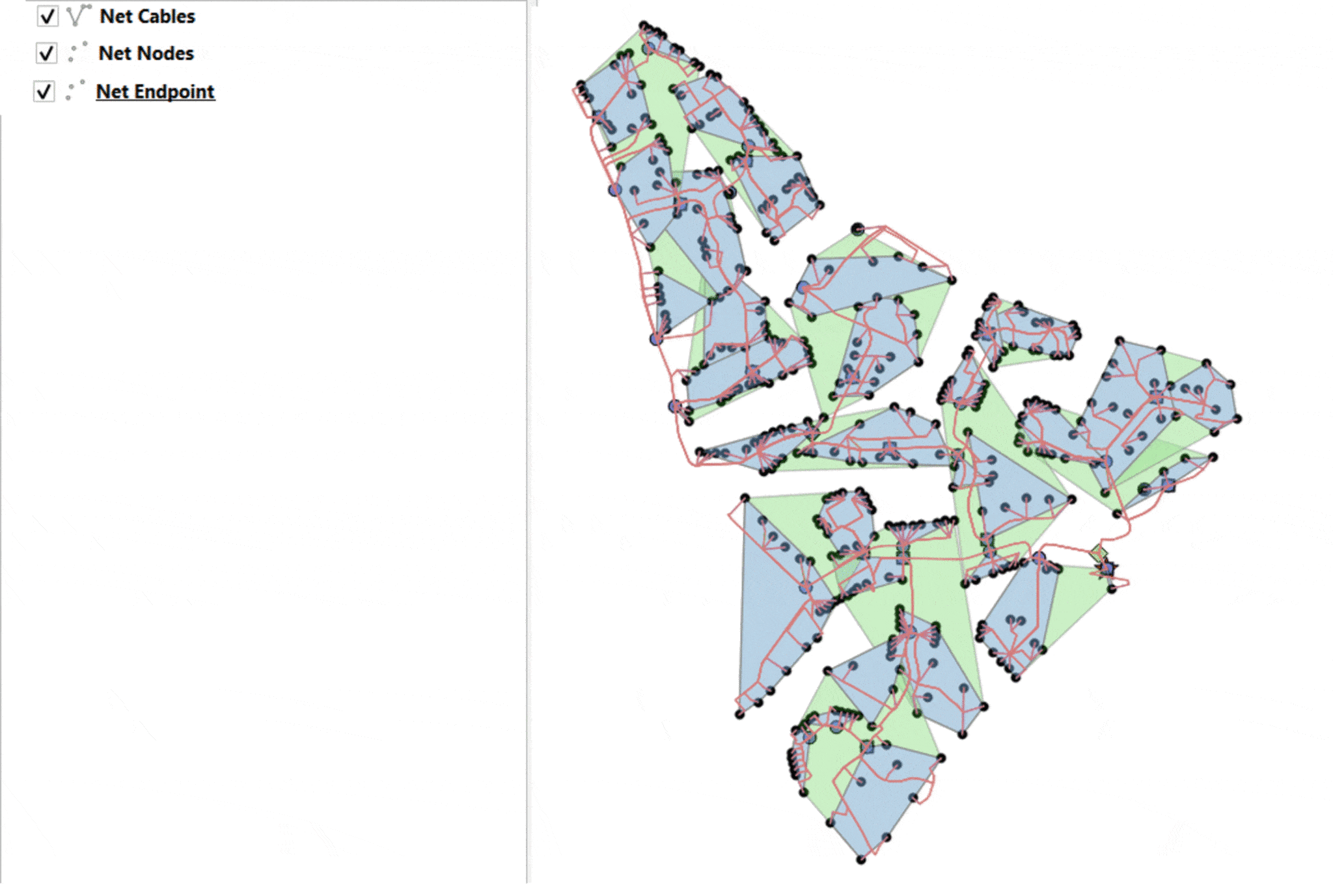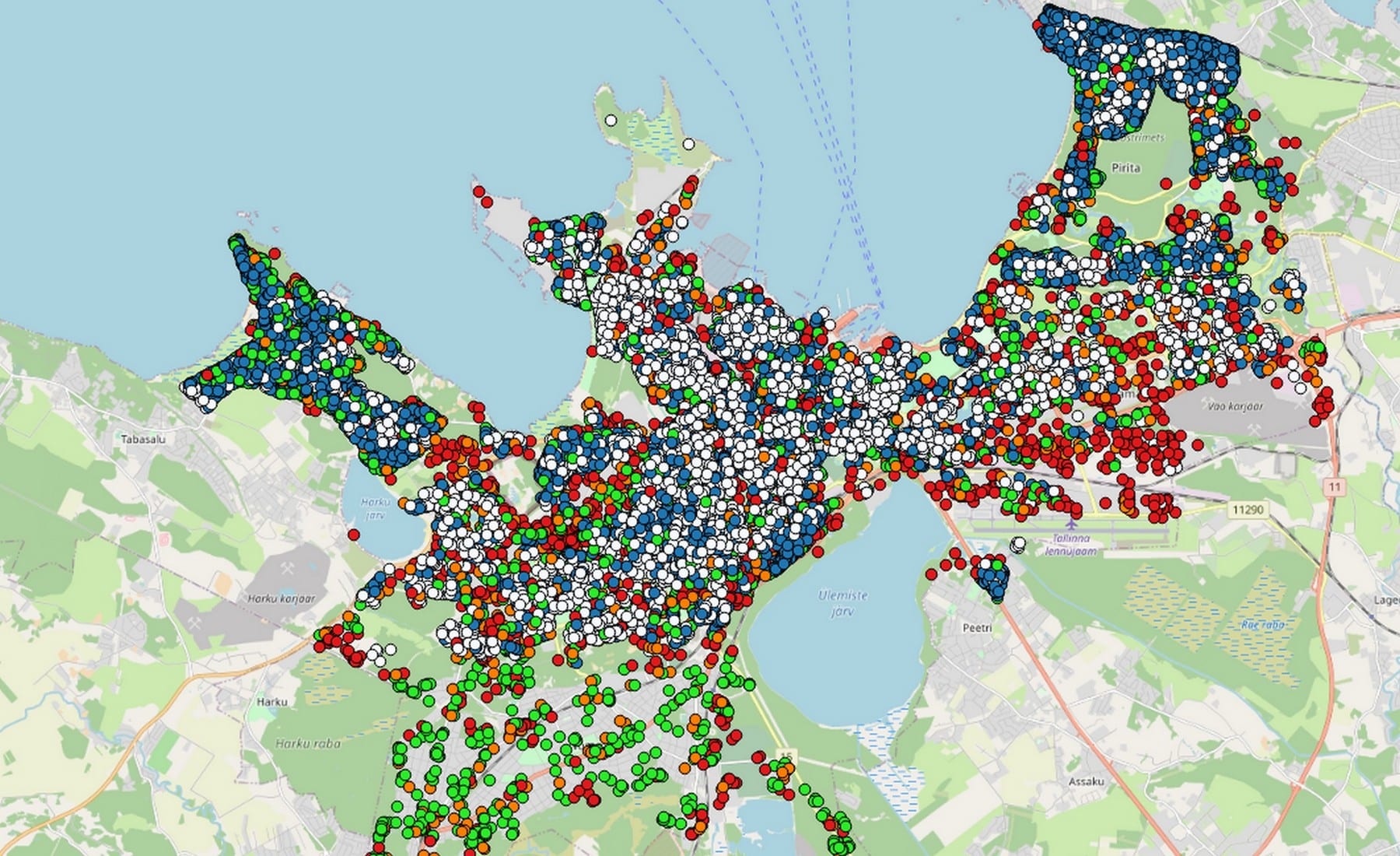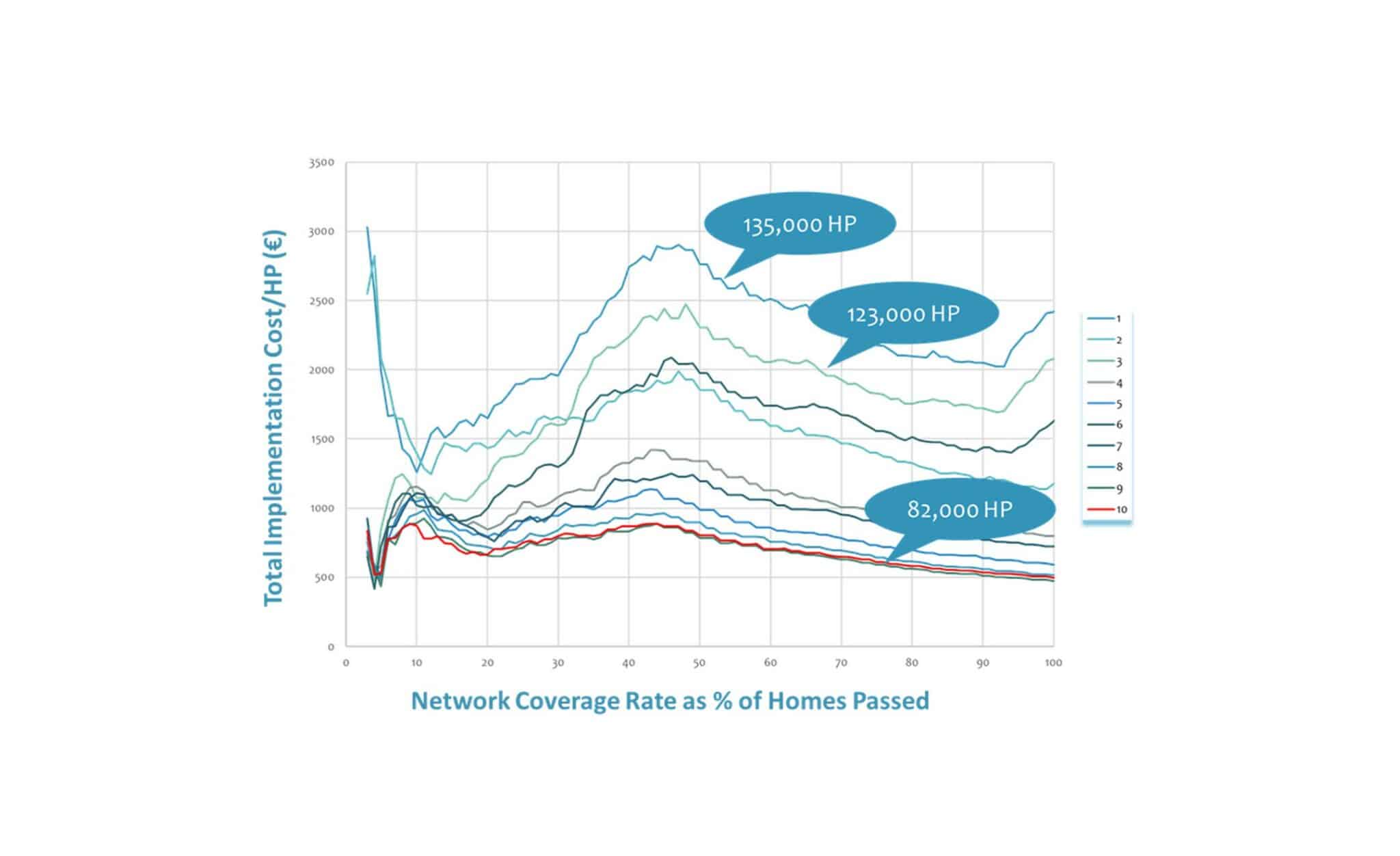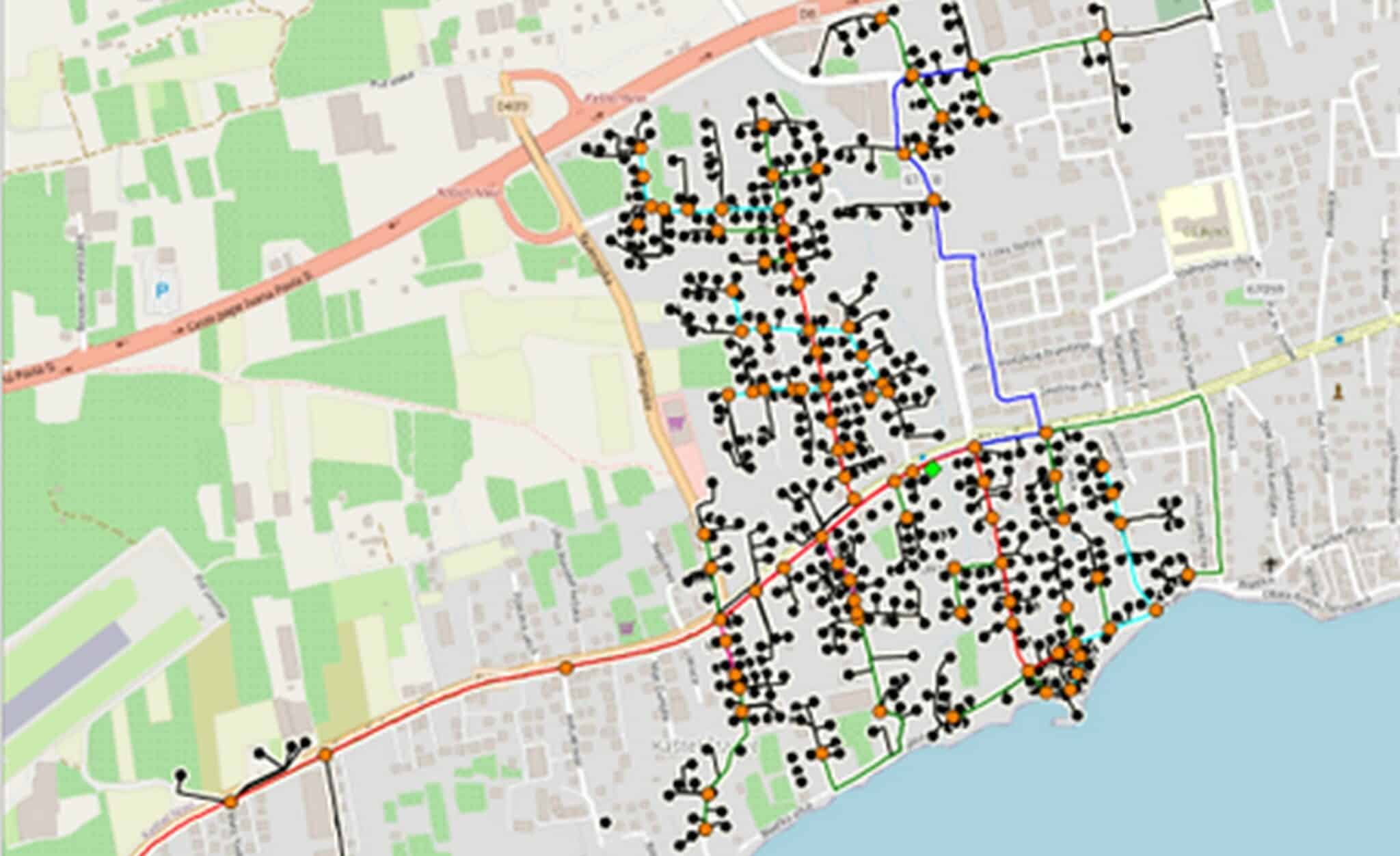 Setics Sttar integrates a cartographic interface, which allows the user to visualize
and modify the network, thanks to network-oriented tools, providing superior savings
in the tuning of the design. Moreover, working with external GIS desktop software
is possible for benefiting from advanced GIS functionalities.
Extended Automation
Solutions
For clients that consider mastering the full scope of the plan-design-build process,
we also provide Extended Automated Solutions to implement full, tailored,
end-to-end automation solutions.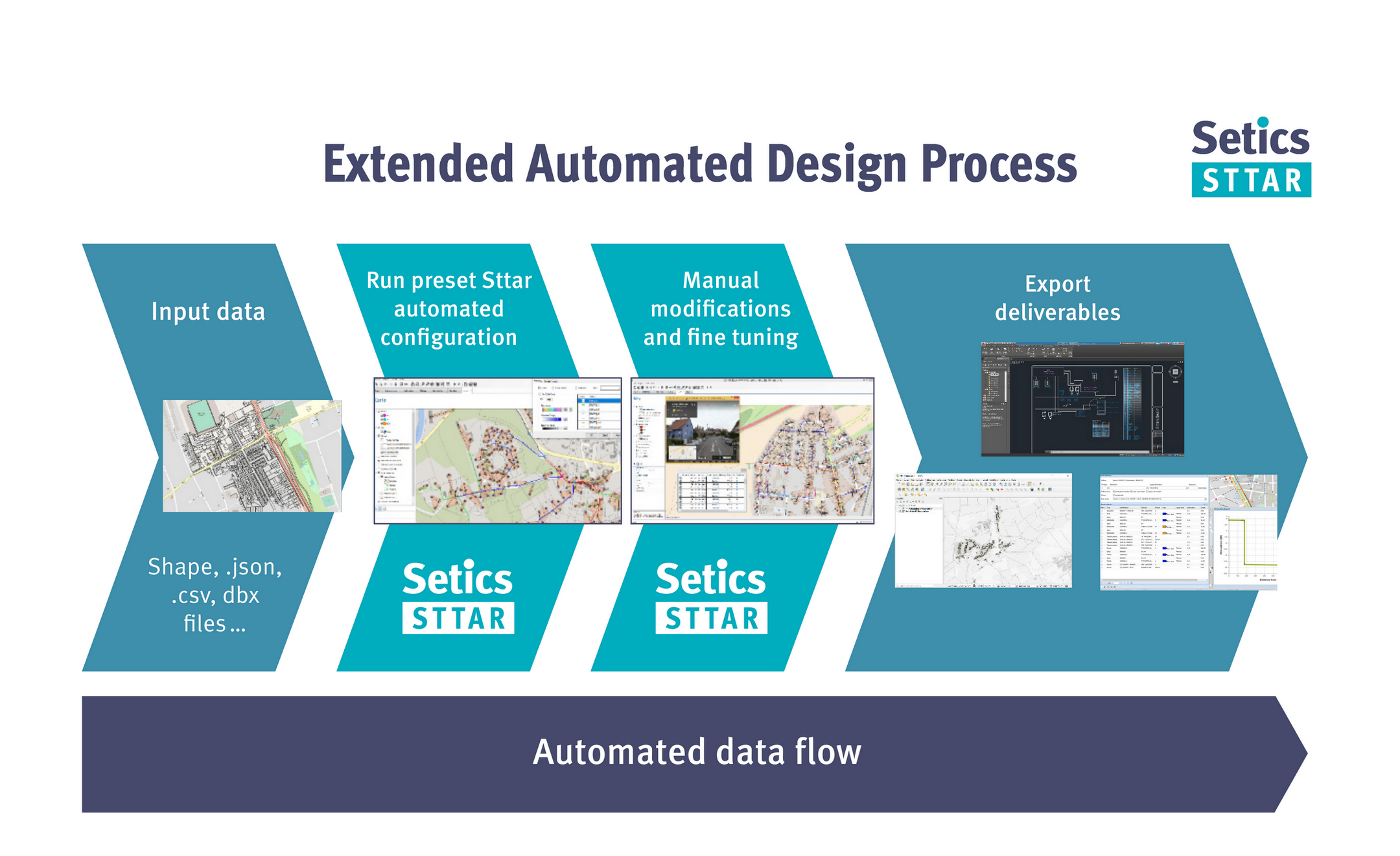 Setics Sttar Software Suite
Setics Sttar software suite comprises several products to address the variety of needs of our customers
Setics Sttar
Advanced Designer
To conceive and run automation configuration.
For the everyday work of detailed design on areas where automated or semi-automated work is required by regular designers.
Setics Sttar
Batch Engine
To run model automation on batches of projects in a fully automated way.
The Amazon hosted backend model automation solution for 3rd parties GIS solutions.